Archive For November 13, 2020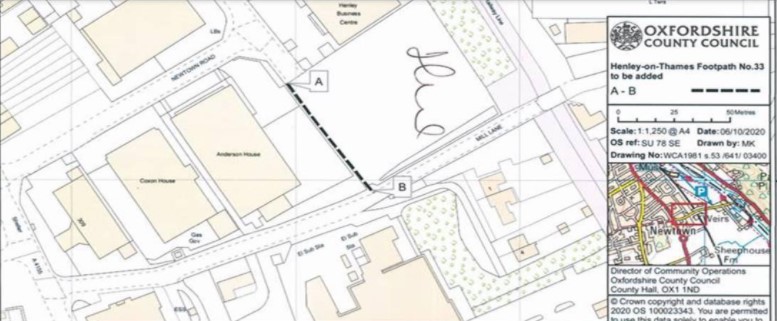 Henley Footpath No.33
Modification Order 2020 – Ref:03400 /
consultation…  your view counts!
HRG Councillor Michelle Thomas, together with the Henley Town Council, has valiantly pursued reinstating the footpath that once linked Newtown Road to Mill Lane.
The path runs from A to B on the map and we are appealing to Henley Manor Care Homes to reinstate this path for Henley.
The footpath ...