Improvements to Northfield End Triangle Complete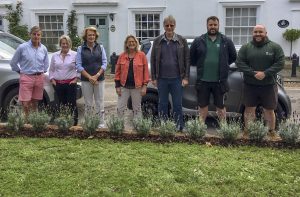 Improvements to and protection of one of the oldest and most beautiful corners of Henley are finally complete!
Henley Parks Services and local residents have cooperated to restore the York Stone and to plant and landscape a plot of land in Northfield End.
The land had been the subject of a long-running dispute but is now confirmed as public land.
Back in 1993, the status of the A423 through Henley ...