Archive For August 28, 2020

The persistence of HRG Councillors pays off!
The Townlands Steering Group was established in 2003 to prevent the threatened closure of hospital services, and secure the long term provision and extension of these services on the Townlands site by the redevelopment of the health and support facilities.
HRG Councillor, and former mayor, Ian Reissmann ...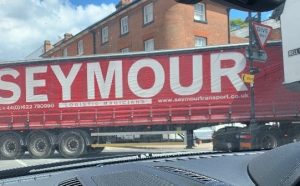 Our Councillors are working to stop HGVs using our town as a "rat run"
PLEASE SUPPORT THE CAMPAIGN!
The Henley Herald has kindly set up an online petition for the introduction of a 7.5-tonne weight limit for Henley to combat the huge 20-40 Tonne HVGs that use our town as a cut through to shorten their journey times (HGVs delivering or collecting within ...