Archive For September 5, 2020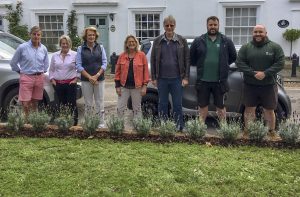 Improvements to and protection of one of the oldest and most beautiful corners of Henley are finally complete!
Henley Parks Services and local residents have cooperated to restore the York Stone and to plant and landscape a plot of land in Northfield End.
The land had been the subject of a long-running dispute but is now confirmed as public land.
Back in 1993, the status of the A423 through Henley ...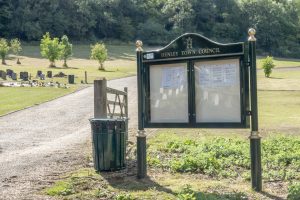 Contrary to recent reports, Henley Town Council still does allow memorial benches in the Fairmile cemetery.
Many residents have been upset at the story in last week's Henley Std: "Council Ban on Cemetery Seats".
However, the council has made clear:
Benches are still allowed
No benches have been removed
Families who have benches are all being contacted by Town Council officers
After discussions with families, benches that are unsafe or in an inappropriate place will need to be moved
The Town Council will work with all families sympathetically and sensitively to make sure that those families with loved ones buried in the cemetery ...