Archive For The "Town Centre" Category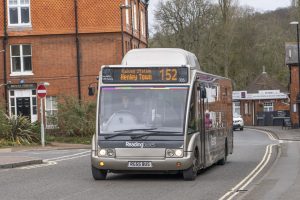 No?  – Then please let us know why not
Yes? – Help us to improve the service
Henley Town Council wants to know how to improve the Bus service routes 151, 152, and 153, and how to encourage more people to use the service.
We value your opinions and would like to know what you think.
Please respond to the online survey as a USER or as a NON-USER
The survey takes less ...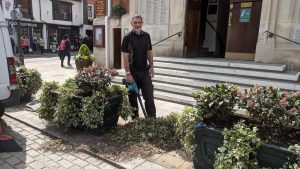 Monday morning in the life of Councillor Eggleton
So what is Dave Eggleton doing this morning?
Just gardening, clearing up the planted tubs in front of the Town Hall. Kellie's there too.
Is that his job?
No he does it voluntarily, between his own paid work.
And what happens when an elderly gentleman takes a fall on the pavement across the road?
Dave ...
In a moving service today the Photinia Red Robin tree in Northfield End, with its symbolic red leaf new growth, was dedicated to those who died in the First World War that ended 100 years ago. Thanks to the local residents supported by Henley Town Council.